Free Analysis
Industrial control systems target cybercriminals by primarily monitoring the industrial processes and critical infrastructures that distribute water, transport, manufacturing, power, and other vital services. Rapidly changing business prototypes, rising cost pressures and regulatory requirements propel the necessity for the convergence of information and operational technologies. IIoT enables extraordinary levels of real-time connectivity, control, and visibility through principal operations along with simultaneously increasing cybersecurity risk. Traditional security layers are not adequate to guard against these increasing cyber threats to OT (Operational Technology) and IT systems. To tackle these situations, industrial control system plans are specially designed with operational and asset requirements to shield the vital business processes.
Rising cyber threats related to critical infrastructure is expected to be the key factor driving the industrial control systems market in the upcoming years. The increasing investments made by organizations in Industry 4.0 paired with increasing infrastructure development activities among the industrial environment is predicted to shape the industrial control systems market globally in the future. Furthermore, the implication of regulatory compliance by various governments across the globe for the security of critical infrastructure is also estimated to support the industrial control systems market in the in years to come. However, the lack of awareness about industrial control system security might limit the industrial control systems market in the years ahead.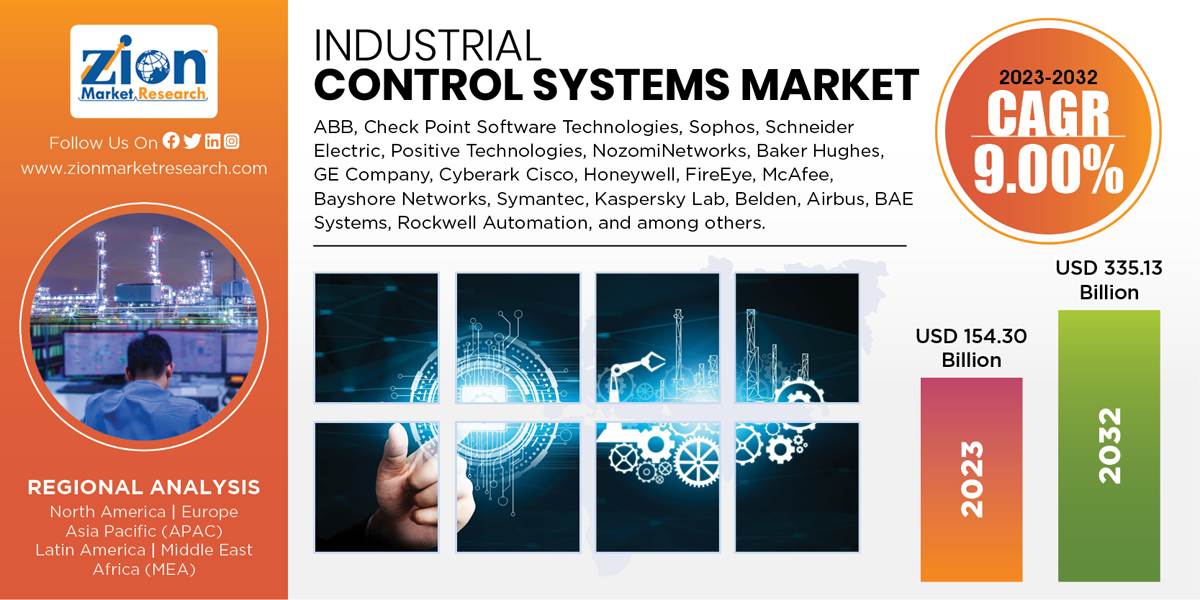 The industrial control systems market is bifurcated into a solution, service, vertical, and security type. By solution, this market includes encryption, security and vulnerability management, security configuration management, intrusion detection system/intrusion prevention system, antimalware/antivirus, firewall, distributed denial of service mitigation, security information and event management, and identity and access management. By service, this market is divided into consulting and integration, managed security, incident response, support and maintenance, and training and development. Power, energy and utilities, transportation systems, manufacturing, and others comprise the vertical segment of this market. Network, endpoint, vertical security, and database form the security type segment of this market.
In 2017, North America and Europe currently held the majority share in the industrial control systems market globally. This was due to the high technology adoption rate, the presence of key solution providers, and the rising use of cloud-based SCADA system. The cloud-based SCADA software is a supreme platform for IIoT gateway. The Asia Pacific region is predicted to be the most lucrative for the industrial control systems market in the forthcoming years.
Some key players of the industrial control systems market are ABB, Check Point Software Technologies, Sophos, Schneider Electric, Positive Technologies, NozomiNetworks, Baker Hughes, GE Company, Cyberark Cisco, Honeywell, FireEye, McAfee, Bayshore Networks, Symantec, Kaspersky Lab, Belden, Airbus, BAE Systems, and Rockwell Automation, among others.