The global Smart Stethoscope Market, which was estimated at about 43.1(USD Million) in 2019 and is predicted to accrue earnings worth 75.3(USD Million) by 2026, is set to record a CAGR of nearly over 5.9% during 2020-2026. The report offers valuation and analysis of Smart Stethoscope Market on a global as well as regional level. The study offers a comprehensive assessment of the industry competition, limitations, sales estimates, avenues, current & emerging trends, and industry-validated market data. The report offers historical data from 2016 to 2019 along with a forecast from 2020 to 2026 based on value (USD Million).
Report Scope :
Request Free Sample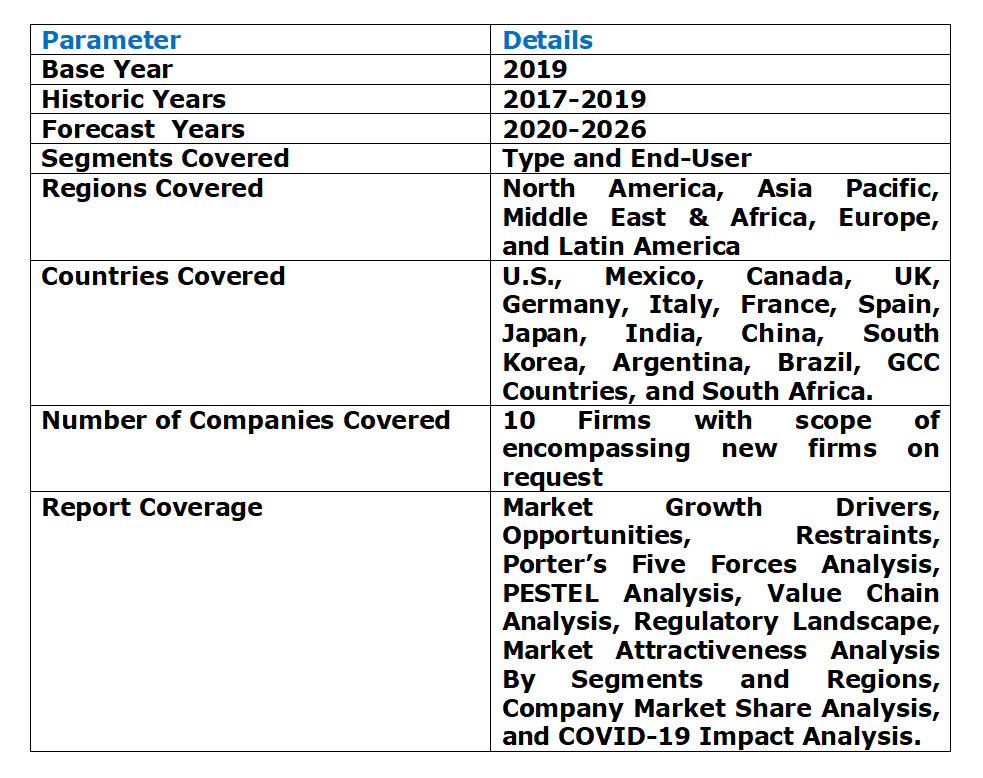 Request Free Sample
Smart Stethoscope Market: Overview
Smart stethoscope possesses five microphones with low frequency and this makes it easy to capture the sounds produced in the lungs. Moreover, the sixth microphone that is faced outside gathers noise from environment. In addition to this, algorithm on the microprocessor of stethoscope will band the noise from lung sounds that is heard by the doctor. Furthermore, smart stethoscope is cost-efficient and user-friendly. They can be easily operated by nursing staff as well as paramedics. With Covid-19 outbreak its use has become rampant in both emerging economies & developed world as it can measure lung sound even without placing it on human body. Apparently, stethoscope plays a major role in cardiac disorder & pulmonary disorder diagnosis and smart stethoscope is no exception to this. The penetration of these products in medical sector will bring an improvement in healthcare activities even in the remote areas.
Smart Stethoscope Market: Growth Drivers
Growing need for diagnosing respiratory ailments & disorders will embellish market trends. Apart from this, need for high sound quality and efficient measurement of sound will steer expansion of smart stethoscope industry over the assessment period. In addition to this, large-scale acceptance of technologically innovated products will steer the expansion of smart stethoscope market over the period from 2020-2026. Thriving healthcare industry will proliferate the growth of smart stethoscope business in the years ahead. Need for enhancing of sound quality for diagnosing obese patients as well as persons having thick chest wall will create lucrative growth avenues for smart stethoscope industry over the forecast timeline.
Furthermore, smart stethoscope makes use of active acoustics for cancelling noise and utilizes digital sensing systems for capturing sounds. The product also uses AI for making accurate diagnosis of diseases such as pneumonia. Furthermore, the product also can exactly determine cardiac and pulmonary disorders. All these aforementioned factors will steer the expansion of smart stethoscope industry over the projected timeline. Nonetheless, huge product costs can obstruct the expansion of smart stethoscope market in the near future.
Regional Landscape
North American Smart Stethoscope Market To Register Remarkable Growth Over 2020-2026
The growth of size of smart stethoscope industry in North America over 2020-2026 can be credited to presence of strong healthcare infrastructure in the countries such as the U.S. In addition to this, presence of key participants in medical device industry in North America will promulgate smart stethoscope market value over the coming years. Apparently, growing acceptance of innovative medical instruments in healthcare sector will spearhead regional market expansion in the years to come. Surge in the rate of cardiac & pulmonary diseases in the countries like Canada and the U.S. will prompt the business landscape in North America. Rise on healthcare spending by U.S. and Canadian governments will produce new growth avenues for smart stethoscope industry in sub-continent.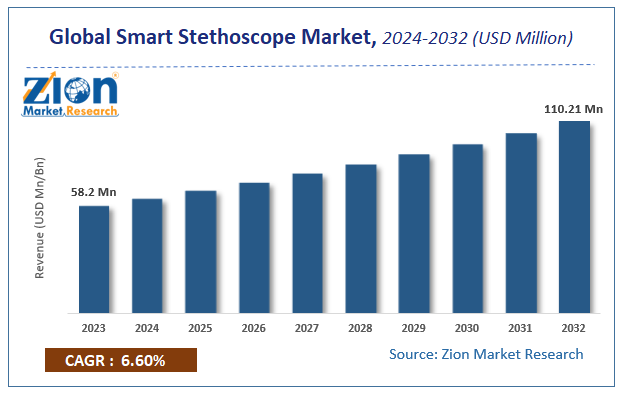 Request Free Sample
Competitive Landscape
Key players profiled in the study include MedEx, ScriptPro, PharmASSIST, CoverMyMeds, WinRx, SystemOne, ARxIUM, SpineTrader, FormWeb, and McKesson Connect.
The global Smart Stethoscope Market is segmented as follows:
By Type:
Wireless Stethoscope
Stethoscope with Wire
By End-User:
By Region
North America
Europe

France
The UK
Spain
Germany
Italy
Rest of Europe

Asia Pacific

China
Japan
India
South Korea
Southeast Asia
Rest of Asia Pacific

Latin America

Brazil
Mexico
Rest of Latin America

Middle East & Africa

GCC
South Africa
Rest of Middle East & Africa