Market Overview
The global Hadoop market accounted for USD 35.8 Billion in 2020 and is expected to reach USD 890.5 Billion by 2028, growing at a CAGR of around 49% between 2021 and 2028.
Hadoop is an open source software framework managed by Apache software foundation. It is used for storing a massive amount of data and running applications and can be used in various sectors for big data analytics. Hadoop is cost-effective and more efficient that data analysis tools compared to traditional data analysis tools such as Relational Database Management System (RDBMS). In addition, it is a simple, efficient, powerful, and shared platform. Its deployment offers features such as scalability, which enables reduction in operating cost and use of commodity hardware for reliable distribution.
The market is experiencing different mergers and acquisitions that are claimed to boost the hadoop market. For example, in May 2018, Google acquired Cask Data. Now, Cask Data is a Palo Alto-based company that specializes in designing solutions to operate big data analytics services using Hadoop. The acquirement also confirmed that the firm will carry on supporting existing products and customers.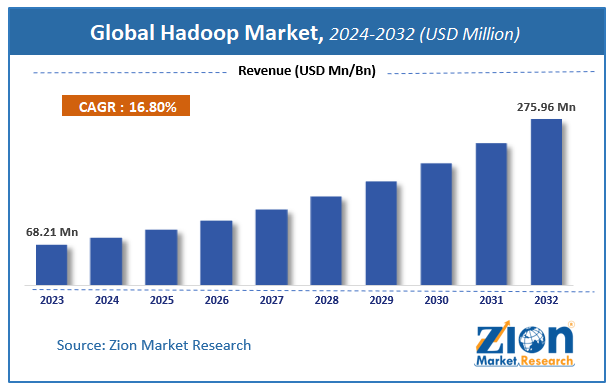 Request Free Sample
COVID-19 Impact Analysis
The global Hadoop market has witnessed a slight growth in demand during the pandemic. This is mainly attributed to the factors such as rise in investments in analytics, growing focus on digital transformation, and increasing focus on remote monitoring in support of the COVID-19 pandemic.
The restrictions imposed by various nations to contain COVID had stopped the production resulting in a disruption across the whole supply chain. However, the global markets are slowly opening to their full potential and theirs a surge in demand. The market would remain bullish in upcoming year. The significant increase in the global Hadoop market size in 2020 is estimated on the basis of the COVID-19 outbreak. Various scenarios have been analyzed on the basis of inputs from various secondary sources and the current data available about the situation.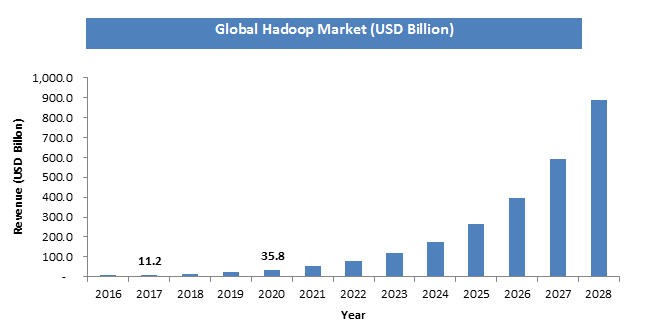 Request Free Sample
Growth Factors
The hadoop market is boosted by rising demand for the big data paired with increasing volume of unstructured & structured data. One more major factor that is likely to foster the growth of hadoop market is rising demand for faster & effective accessibility of data among different industries such as banking & finance, healthcare, biotechnology & defense, and manufacturing. On the other hand, distributed security and computing problems are major hurdles that might hinder the growth of hadoop market.
Huge investment and continuous development in hadoop market are likely to unlock new avenues in the near future. For instance in March 2018, Hortonworks, Inc. rolled out Hortonworks Operational Services to assist users in more quickly maximizing their data value and managing big data deployments. The subscription-based offering gave a fully managed atmosphere for HDF (Hortonworks DataFlow) and HDP (Hortonworks Data Platform) users. It also gave ongoing access to devoted Hortonworks support teams with managing modern data and deep experience building platforms.
Report Scope: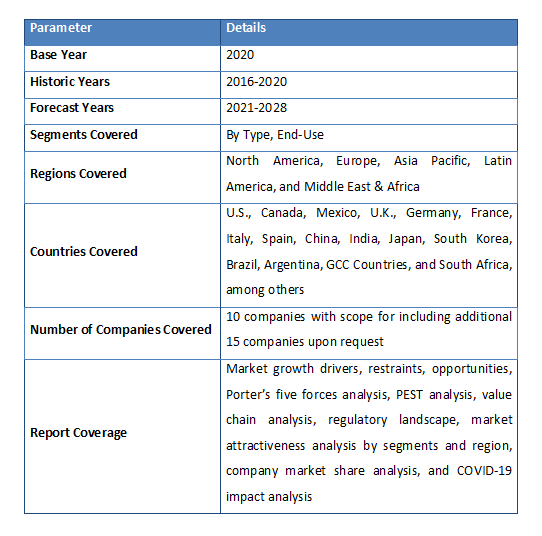 Request Free Sample
Segment Analysis Preview
Retail was the foremost end-user of the global Hadoop market in 2020. It accounted for above 25% share of the total consumption of the market in 2020. The retail sector is employing Hadoop technology owing to the generation of huge amount of data and extension of organized retail industries. The government segment is the second most eye-catching sector in hadoop market and creating the highest income owing to the necessity for data analysis and high amount of data generation.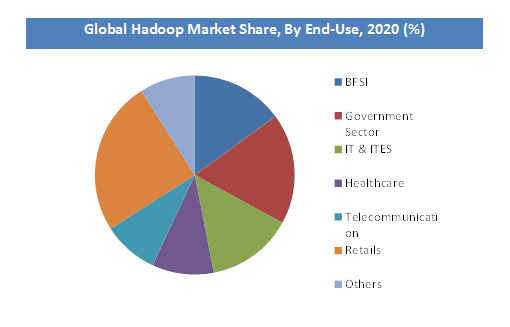 Request Free Sample
Key Market players & Competitive Landscape
Some of the major players of the global Hadoop market include Amazon Web Services, Teradata Corporation, Cisco Systems, IBM Corporation, Cloudera, Inc., Datameer, Inc., Oracle Corporation, Hortonworks, Inc., VMware, and OpenX, among Retails.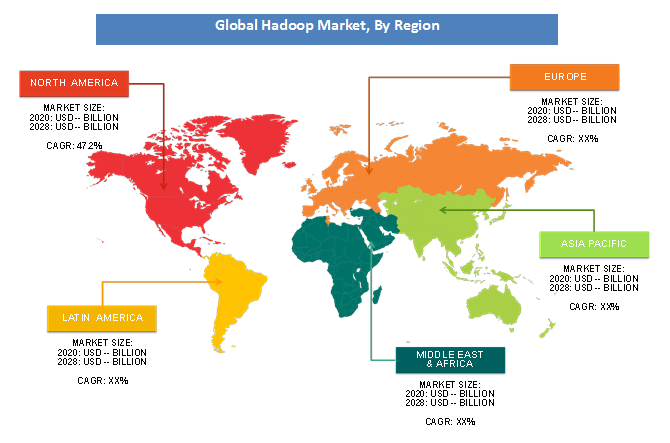 Request Free Sample
The global Hadoop Market is segmented as follows:
By Types
Software
Hardware
Service
By End-Uses
BFSI
Government Sector
IT & ITES
Healthcare
Telecommunication
Retails
Others
By Region
North America
Europe

France
The UK
Spain
Germany
Italy
Rest of Europe

Asia Pacific

China
Japan
India
South Korea
Southeast Asia
Rest of Asia Pacific

Latin America

Brazil
Mexico
Rest of Latin America

Middle East & Africa

GCC
South Africa
Rest of Middle East & Africa