Electric Passenger Cars Market Size
The global Electric Passenger Cars market accrued earnings worth approximately 122.1(USD Billion) in 2019 and is predicted to gain revenue of about 243.5(USD Billion) by 2026, is set to record a CAGR of nearly 33.1% over the period from 2020 to 2026. The report offers an assessment and analysis of the Electric Passenger Cars market on a global and regional level. The study offers a comprehensive assessment of the market competition, constraints, revenue estimates, opportunities, evolving trends, and industry-validated data. The report provides historical data from 2017 to 2019 along with a forecast from 2020 to 2026 based on revenue (USD Billion).
Report Scope :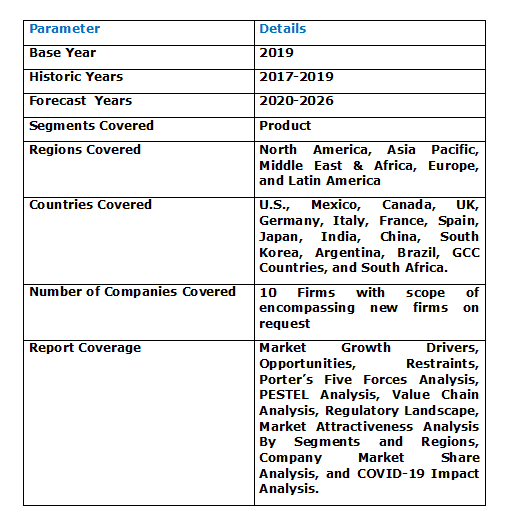 Request Free Sample
Electric Passenger Cars Market: Overview
Electric vehicles are multibillion-dollar avenues for the utility sector and electric passenger cars are no exception to this. Reportedly, one-fourth of cars on the roads will be of electric type by 2030. With over two million electric vehicles sold across the globe during 2019 and electric cars accounting for nearly 2.5% of the overall light vehicle market share in the same year, the market for electric passenger cars is anticipated to gain traction in the years to come.
Demand for producing fuel-efficient vehicles with a need for reducing carbon footprints will create new growth opportunities for the electric passenger cars industry in the foreseeable future. An increase in crude oil prices and the requirement for reducing the depletion of oil reserves will pave a way for the expansion of the electric passenger cars market over the upcoming years.
Electric Passenger Cars Market: Growth Dynamics
With technological breakthroughs, regulations, customer acceptance, self-driven vehicles, and ride-sharing activities influencing the automotive industry, the electric passenger cars market is anticipated to witness an accelerated surge over the upcoming years. Product innovations have brought a paradigm shift in the automotive vehicle manufacturing sector and help in reducing electric vehicle battery costs. This, in turn, will push business growth in the next couple of years.
Furthermore, the surge in the use of electric vehicles is a part of the broader business strategy adopted by reputed vehicle manufacturing firms for reducing GHG emissions in the atmosphere due to raising environmental concerns. In addition to this, a rise in the sale of battery electric cars as well as plug-in hybrid electric cars will contribute lucratively towards the overall market size over the assessment period.
Furthermore, in 2019, crude oil use in countries such as the U.S. accounted for approximately 69.7%% 2019. This has forced governments of developed economies such as the U.S. to look for green alternatives in the form of electric vehicles. This will boost electric passenger cars market trends. For the record, electric vehicle sales in the U.S. increased to nearly 79.5% during 2017-2018.
Competitive Landscape
Europe To Make Huge Contributions Towards Overall Market Revenue By 2026
The growth of the regional market over the assessment period is due to the huge sale of electric cars in Europe in 2019. In addition to this, rise in electric vehicle demand in Holland, Germany, Norway, and France will embellish regional market trends.
The rise in government subsidies and drastic improvement in battery systems of electric vehicles along with the launching of new EU emission protocols will steer regional market growth in the coming decade. Reportedly, in 2019, France established a carbon-neutral target by 2050 and UK followed the suit by scheduling a ban on polluting vehicles till 2050.
Additionally, Germany has decided to reduce GHG emissions by nearly 54.5% by 2030 and nearly 94.5% by 2050. Moreover, supportive government policies and changing customer preferences are likely to act as major drivers for the electric passenger cars market across Europe in the near future.
Competitive Landscape
Key participants profiled in the study are Daimler AG, General Motors Company, BYD Company Ltd., Tesla, Nissan Motor Company, Ford Motor Company, SAIC Motor Corporation Limited, Volkswagen AG, Mitsubishi Motors Corporation, and TOYOTA MOTOR CORPORATION.
The global Electric Passenger Cars Market is segmented as follows:
By Product
Battery Electric Vehicle
Plug-in Hybrid Electric Vehicle
By Region
North America
Europe

France
The UK
Spain
Germany
Italy
Rest of Europe

Asia Pacific

China
Japan
India
South Korea
Southeast Asia
Rest of Asia Pacific

Latin America

Brazil
Mexico
Rest of Latin America

Middle East & Africa

GCC
South Africa
Rest of Middle East & Africa