The report covers forecast and analysis for the e-waste management market on a global and regional level. The study provides historical data from 2015 to 2017 along with a forecast from 2018 to 2024 based on revenue (USD Billion). The study includes drivers and restraints for the e-waste management market along with the impact they have on the demand over the forecast period. Additionally, the report includes the study of opportunities available in the e-waste management market on a global level.
In order to give the users of this report a comprehensive view on the e-waste management market, we have included competitive landscape and analysis of Porter's Five Forces model for the market. The study encompasses a market attractiveness analysis, wherein material recovery segment and source type segment are benchmarked based on their market size, growth rate, and general attractiveness.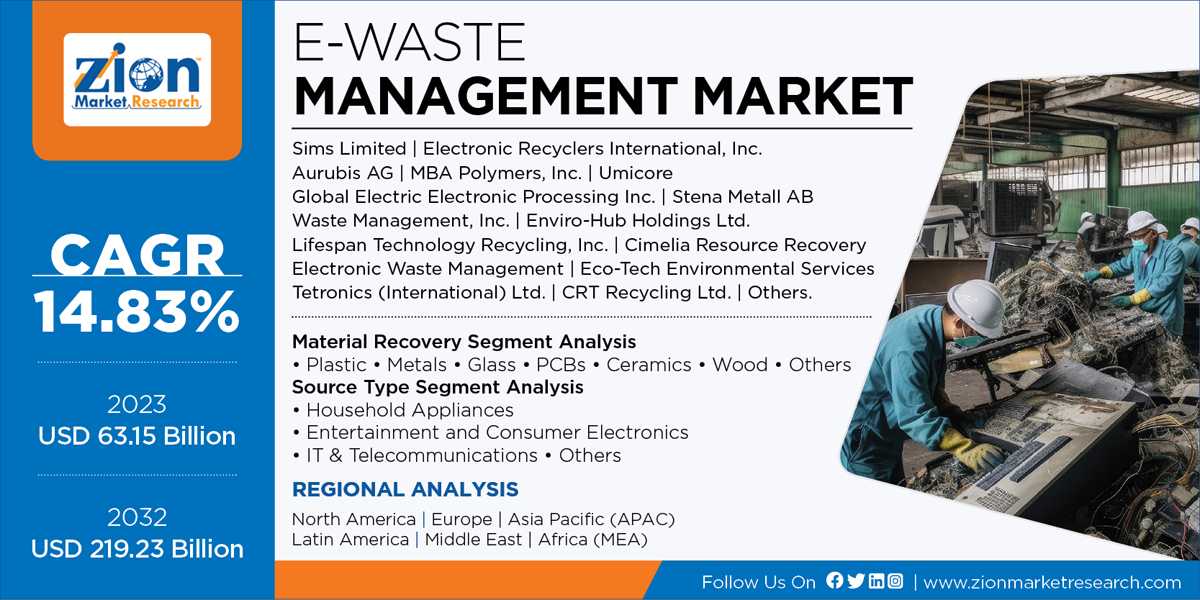 Request Free Sample
The report provides company market share analysis in order to give a broader overview of the key players in the market. In addition, the report also covers key strategic developments of the market including acquisitions & mergers, new technology launch, agreements, partnerships, collaborations & joint ventures, research & development, technology and regional expansion of major participants involved in the market on the global and regional basis. Moreover, the study covers price trend analysis, the product portfolio of various companies according to the region.
The study provides a decisive view of the e-waste management market by segmenting the market based on material recovery, source type, and regions. All the segments have been analyzed based on present and the future trends and the market is estimated from 2018 to 2024. The regional segmentation includes the historic and forecast demand for North America, Europe, Asia Pacific, Latin America, and the Middle East & Africa. This segmentation includes demand for e-waste management market based on all segments in all the regions and countries.
The report also includes detailed profiles of end players such as Enviro-Hub Holdings Ltd., Global Electric Electronic Processing Inc., Boliden AB, Tetronics (International) Ltd., MBA Polymers, Inc., Umicore S.A., Stena Technoworld AB, Aurubis AG, Electronic Recyclers International, Inc. and Sims Metal Management Ltd., and others.
This report segments the global e-waste management market as follows:
Global E-Waste Management Market: Material Recovery Segment Analysis
Plastic
Metals
Glass
PCBs
Ceramics
Wood
Others
Global E-Waste Management Market: Source Type Segment Analysis
Household Appliances
Entertainment and Consumer Electronics
IT & Telecommunications
Others
Global E-Waste Management Market: Regional Segment Analysis
North America
Europe
Asia Pacific
Latin America
Middle East and Africa