Algae Biofuel Market: Industry Perspective
The report provides a comprehensive glance at the algae biofuel market on the global and regional levels. The study gives historical data from 2015 to 2017 along with the forecast from 2018 to 2024 based on both revenue and volume. The study includes major driving forces and restraints for the algae biofuel market along with the impact they have on the demand within the forecast period. Additionally, the study also provides major growth opportunities for the global algae biofuel market.
The global algae biofuel market study also comprises a detailed value chain analysis for providing a comprehensive view of the market. Moreover, the study also includes Porter's Five Forces model for algae biofuel, to understand the competitive landscape of the global market. The study includes a market attractiveness analysis of all the segments related to the market.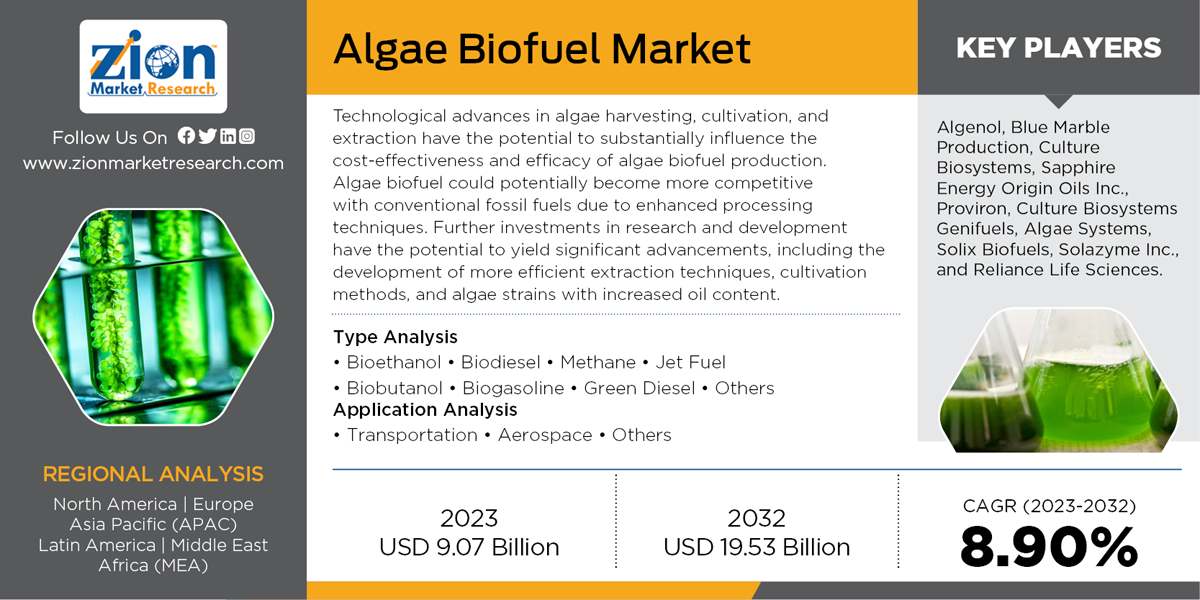 Request Free Sample
The study provides a significant view of the global algae biofuel market by classifying it into type, application, and region segmentation. These segments have been estimated with the future and past trends. On the basis of type segment, the market has been segmented into bioethanol, biodiesel, methane, jet fuel, biobutanol, biogasoline, green diesel, and others. The key applications in the report have been segmented into transportation, aerospace, and other applications. The regional segmentation includes major five regions such as the Middle East & Africa, Asia Pacific, Europe, Latin America, and North America. Also, it is classified into major countries such as the U.S., the UK, Germany, France, China, Japan, India, and Brazil.
Major manufacturers in the global algae biofuel market include Algenol, Blue Marble Production, Culture Biosystems, Sapphire Energy Origin Oils Inc., Proviron, Culture Biosystems Genifuels, Algae Systems, Solix Biofuels, Solazyme Inc., and Reliance Life Sciences, among others.
This report segments the global algae biofuel market as follows:
Global Algae Biofuel Market: Type Analysis
Bioethanol
Biodiesel
Methane
Jet Fuel
Biobutanol
Biogasoline
Green Diesel
Others
Global Algae Biofuel Market: Application Analysis
Transportation
Aerospace
Others
Global Algae Biofuel Market: Regional Analysis
North America
Europe
Asia Pacific
Latin America
The Middle East and Africa