Product Analytics Market: Industry Perspective
The global product analytics market size was evaluated at $xx billion in 2018 and is slated to hit $xx billion by the end of 2025 with a CAGR of nearly xx% between 2018 and 2025.
The market report is an indispensable guide on growth factors, challenges, restraints, and opportunities in the global market space. The product analytics industry report covers the geographical market along with a comprehensive competitive landscape analysis. It also includes cash flow analysis, profit ratio analysis, market basket analysis, market attractiveness analysis, PESTEL analysis, SWOT analysis, Porter's five force analysis, and value chain analysis. Additionally, the product analytics market report explores the investor and stakeholder space to help companies make data-driven decisions.
Product Analytics Market: Overview
It is the use of business intelligence and analytical software which analyzes product services reports, returns, warranties, customer feedback, and information from connected sensors to allow makers to evaluate defects in the products, and possibilities of product upgrades, and connect these components to clients.
The product analytics market is expected to witness growth in the coming years. Owing to the rising demand for expert insights and training into the usage and deployment of cutting-edge analytics solutions, along with its urging requirement for consultancy is expected to support market growth. Product analytics gives more detail about the customer choices reasons for buying or not buying a particular product and so on. In addition to the use of analytics for studying buying patterns, it will also support vendors in extracting a more detailed understanding of customer needs & attitudes, eventually helping in faster day-to-day decisions and enhancing performance. Moreover, the rising adoption of data-driven decision-making coupled with emerging internet of things enabled technologies is anticipated to bolster market growth.
This will help emerging players of launch an existing product or experience players to launch a new product. Furthermore, product analytics helps companies and organizations in targeting the right audience for their products/services. In addition, the business analytics on social media analysis coupled with customer data gives accurate information and understanding about the customers.
Product Analytics Market: Report Scope
Report Attributes
Report Details
Report Name
Product Analytics Market Research Report
Market Size in 2018
USD xx Billion
Market Forecast in 2025
USD xx Billion
Growth Rate
CAGR of xx%
Number of Pages
210
Key Companies Covered
IBM, Google, Adobe, Oracle, Salesforce, Piwik PRO, Mixpanel, Amplitude, Plytix, and Heap
Segments Covered
By Vertical, By Mode, By Deployment, By End-Users and By Region
Regions Covered
North America, Europe, Asia Pacific (APAC), Latin America, Middle East, and Africa (MEA)
Base Year
2018
Historical Year
2016 to 2018
Forecast Year
2018 - 2025
Customization Scope
Avail customized purchase options to meet your exact research needs. Request For Customization
The product analytics market is segmented on the basis of vertical, into retail & consumer goods, automotive, machinery & equipment manufacturing, F&B manufacturing, healthcare & pharmaceuticals, energy & utilities, and others. Retail & consumer goods will hold a substantial share in the market owing to their uses.
The emphasis on product analytics in sales has a significant impact followed by finance, marketing, and SCM. Numerous companies are making massive improvements in their internal data and BI systems to effectively gauge the data and act accordingly.
Product Analytics Market: Competitive Space
Renowned product analytics market players are IBM, Google, Adobe, Oracle, Salesforce, Piwik PRO, Mixpanel, Amplitude, Plytix, and Heap among others. The market players are opting for organic and organic strategies such as new service launches, acquisitions, collaborations, and joint ventures to expand their reach and drive revenue.
Product Analytics Market: Regional Insights
On the basis of region, the product analytics market is segmented into North America, Asia Pacific, Europe, Latin America, and the Middle East and Africa. North America is anticipated to hold a substantial share during the forecast period, owing to the presence of major players such as Oracle, Google, Adobe, and Salesforce North America coupled with the adoption of artificial intelligence, machine learning, business intelligence, and developing analytical solutions. Several industries such as automotive, travel & hospitality, education, and pharmaceuticals use product analytics to study the user to enhance their experience by offering improved services.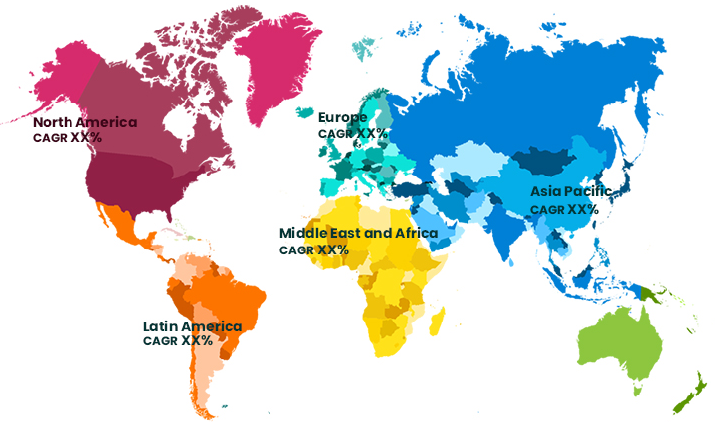 Request Free Sample
The report segments the product analytics market as follows:
Global Product Analytics Market: Vertical Segment Analysis
Retail & Consumer Goods
F&B Manufacturing
Machinery & Industrial Equipment Manufacturing
Energy & Utilities
Others
Global Product Analytics Market: Mode Segment Analysis
Tracking Data
Analyzing Data
Global Product Analytics Market: Deployment Segment Analysis
Global Product Analytics Market: End-Users Segment Analysis
Designers
Manufacturers
Sales & Marketing Professionals
Consumer Engagement
Global Product Analytics Market: Regional Segment Analysis
North America
Europe
Asia Pacific
Latin America
The Middle East and Africa