Market Overview
The Global ATM market accounted for USD 15.1 Billion in 2020 and is expected to reach USD 21.2 Billion by 2028, growing at a CAGR of around 4.8% between 2021 and 2028.
The increasing demand for automation within the banking sector in numerous developing and developed countries is boosting the ATM market progress. The worldwide banking sector has observed quite a few high-tech developments over the last decade. It's observing mounting security threats, regulatory requirements, and changing consumer demands. The machine provides a chance for banks to travel for cost-effective and competent models. With the coming of those machines, banks can serve a decent customer base even outside the banking institute. These cards help to exchange hassles of bank transactions, paper-based validations, bank hour constraints, and private attendance of consumers, providing enhanced banking experience for patrons also as bankers. They permit banks to succeed in customers at a lower initial and transaction cost, leading to higher adoption of these machines.
Improved security mechanisms, like fingerprints, biometrics, and two-factor authentication services, to stop fraudulent communications are being executed to supply a further layer of security to individuals. Banks are introducing new security measures for verifying whether the physical card may be fake or duplicate. For instance, in January 2019, the Federal Reserve Bank of India mandated banks to upgrade their older magstripe cards to EMV chip cards as they provide improved authentication, avoiding scams/fraudulent doings. Banks also specialize in developing additional security measures, like the intelligent anti-ATM skimming devices, that help to watch the system for illegally mounted intrusion mechanisms and help in safeguarding card & PIN data theft.
Increasing digitization in emerging countries may unfavorably affect the ATM market revenue within the coming years. The evolution of digital payment solutions, like mobile banking & online and digital wallets & Bitcoin transactions, is being seen within the payment industry. Consumers are increasingly preferring online banking networks as they supply convenient, fast, and secure transactions. The growing inclination toward mobile payments and therefore the adoption of online channels may change the competitive landscape across various regions, challenging industry growth. Stringent government regulations to mandate the hardware & software upgrades for security purposes in these machines may result in high maintenance costs for operators.
COVID-19 Impact Analysis
The COVID-19 pandemic has resulted in the imposition of social distancing measures that have limited the movement of persons. Also, the increasing consumer demand for cash has compelled many banks to launch mobile ATMs to satisfy the banking needs of consumers. For instance, in March 2020, Indian Bank launched a mobile ATM initiative in India (Chennai) to assist people that were facing difficulties in withdrawing money thanks to the COVID-19 outbreak. Such initiatives are driving the expansion of the worldwide ATM market during the forecast period.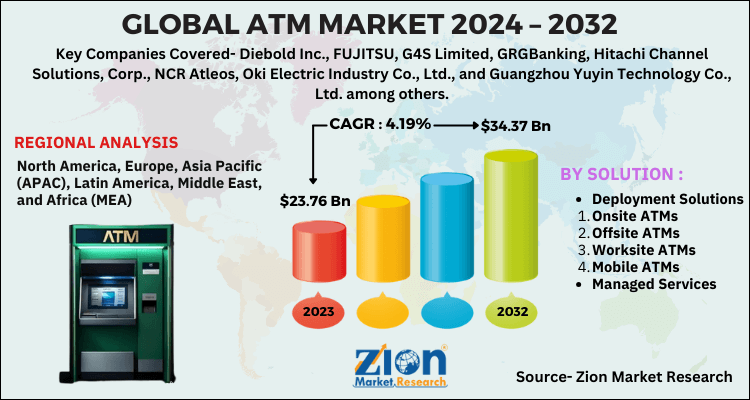 Request Free Sample
Growth Factors
Changing lifestyles and high standard of individuals is that the major factor boosting the expansion of the worldwide ATM market. The introduction of niche sorts of ATMs like solar ATMs and smart ATMs within the emerging markets is additionally another key factor boosting the expansion of the worldwide ATM market. Moreover, innovations within ATM technology also are influencing the expansion of the market due to the increasing demand from consumers. Furthermore, advantages provided by ATM cards like no hassles of bank transactions, banking hour constraints, personal attendance of the purchasers, and paper-based validations are additionally attributed to the increasing demand of ATMs by consumers. On the opposite hand, a number of the main risks related to ATMs like online frauds, thefts, connectivity, and operational issues may hamper the expansion of the worldwide ATM market to some extent.
Report Scope: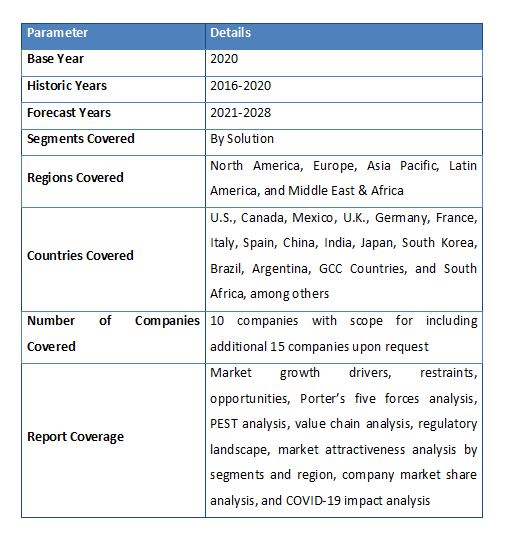 Request Free Sample
Solution Segment Analysis Preview
Deployment solutions will witness a growth of more than 5% over the forecast timespan. Onsite ATMs are being widely deployed in bank premises for helping customers to avoid long queues for deposits, cash transfers, and withdrawals. They provide advantages like the flexibility of money withdrawals & deposits, privacy in quicker, transactions, and efficient services. These ATMs reduce the frequency of errors, helping banks in making smooth financial transactions. The evolving banking infrastructure and increasing installation of onsite systems to reinforce customer satisfaction will provide several growth opportunities to the market.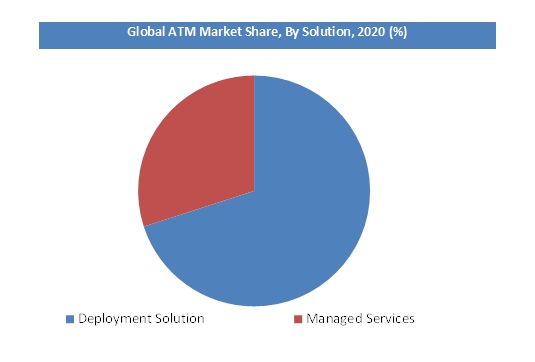 Request Free Sample
Regional Segment Analysis Preview
Asia-Pacific region is anticipated to witness the highest growth owing to new technological advancements in the ATMs. Singapore is one of the Asian countries that offer smart gold ATMs dispensing gold bars, coins, and ingots. In addition, North America is the biggest market for ATMs, followed by Europe.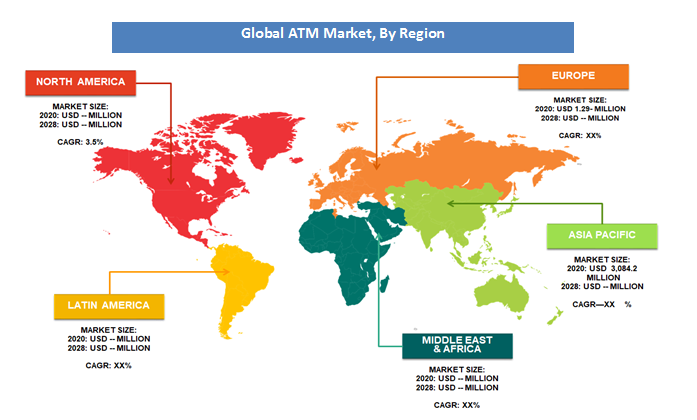 Request Free Sample
Key Market Players & Competitive Landscape
Major market players of ATM market comprise Wentong Group, ADOB Chemical, URALCHEM, The Chemical Company, GFS Chemicals, Inc., Airedale Chemical, Agrium, Shanxi Jiaocheng Tianlong Chemical Industry Co., Ltd, Haifa Chemicals Ltd., Yara International ASA, and Sterling Chemicals among others play an important role.
The global ATM Market is segmented as follows:
By Solution
Deployment Solutions

Onsite ATMs
Offsite ATMs
Worksite ATMs

Managed Services
By Region
North America
Europe

France
The UK
Spain
Germany
Italy
Rest of Europe

Asia Pacific

China
Japan
India
South Korea
Southeast Asia
Rest of Asia Pacific

Latin America

Brazil
Mexico
Rest of Latin America

Middle East & Africa

GCC
South Africa
Rest of Middle East & Africa