Air Cargo Security And Screening Systems Market: Overview
The Global Air Cargo Security And Screening Systems Market accounted for USD 639 Million in 2020 and is expected to reach USD 937 Million by 2028, growing at a CAGR of around 4.2% between 2021 and 2028.
Security checks of cargo consignments were before done manually by the appointed security guards at the airport. It had been carried to verify the cargo isn't carrying any hazardous thing or anything which isn't allowed by global air cargo laws. When the number of cargos at the airport was less, things might be done manually.
Owing to globalization, the entry of a larger number of air service providers, traffic got increased and therefore the flow of cargo consignments at the airport started growing. To handle the rising flow and to scrutinize the cargo consignment efficiently, accurately, and quicker, the airport started installing Air Cargo Security and Screening Systems at airports. With the assistance of those systems, cargos are often scanned with no mistakes, and the size of the cargo is no anymore a constraint. Major systems presently used screenings supported X-rays, ETD, and EDS technologies.
Earlier, when the lifestyle and speed of day-to-day business transactions were comparatively slow, advanced and computer-based technology to scan cargo wasn't needed. But now, life has become faster, businesses haven't any time to waste, everything is demanded in the maximum amount lesser time as possible. additionally, the planet is consistently under the threat of security breaches, and attacks from anti-social elements; in such situations, airports are demanding more efficient machinery to scan cargo. Advanced functions with the accurate and faster scanning process, with cost-effective prices, are qualities every airport security is demanding for. These are the factors boosting the expansion of the worldwide air cargo security and screening systems market. However, the lack of invention in this market is creating a disturbance in its long-term growth.
COVID-19 Impact Analysis
The COVID-19 outbreak has hit airports hard which could stall development in emerging markets.
As a result, aviation has fallen sharply, which has prompted airlines to chop capacity. Many are closed by governments to contain the spread of the virus. The result's a pointy fall in revenues. Given the importance of airports to the economic development of cities, countries, and regions, the broader impact of COVID-19 on the worldwide economy is gigantic.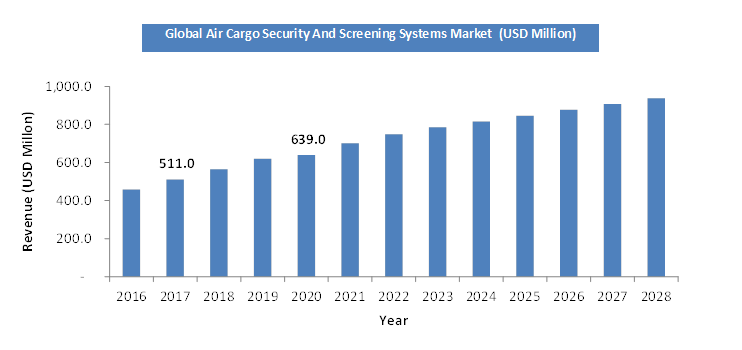 Request Free Sample
Air Cargo Security And Screening Systems Market: Growth Factors
The thriving of e-commerce thanks to online shopping has increased the air cargo volume over the past few years. this is often expected to get demand for advanced screening systems at airports to handle cargo of varied sizes and sorts. Also, with the expansion in air cargo, several airports within the world are constructing dedicated air cargo terminals which is predicted to further propel the demand for air cargo screening systems within the coming years. The air cargo industry may be a considerable target for terror attacks and within the past few attempts are made to ship explosive materials which have raised concerns and have resulted in further tightening of the regulations in terms of screening. Stringent regulations associated with the screening of air cargo by TSA and other regulatory bodies in the EU have forced several airports to reinforce their existing cargo screening systems.
Report Scope: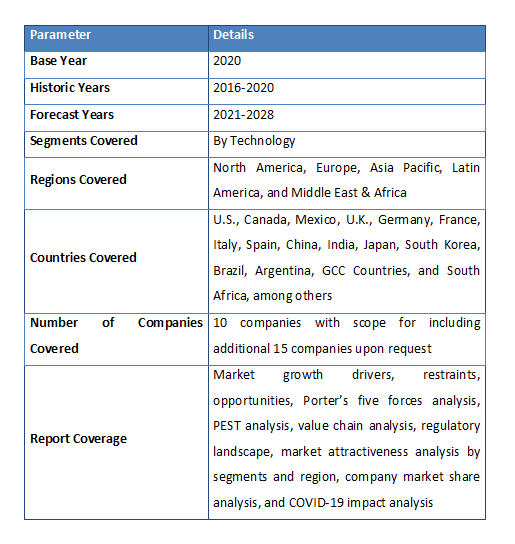 Request Free Sample
Technology Segment Analysis Preview
Non-Computed Tomography (Non-CT) Transmission X-ray Devices trace detectors (ETD) are explosive detection equipment ready to detect Non-Computed Tomography (Non-CT) Transmission X-ray Devices of small magnitudes. Devices almost like ETDs also are wont to detect narcotics. the fashionable screening methods of today are proficient and powerful in screening high volumes of cargo. Explosive Trace Detection systems dominated the market in 2019, thanks to their capability to detect minute objects and narcotics. ETD's are utilized in many airports as this technology is employed to detain people handling narcotics and Non-Computed Tomography (Non-CT) Transmission X-ray Devices and to spot traffickers of prohibited material. A shift toward cost-effectiveness and innovation in technologies and reliable explosive and narcotics trace detection devices are likely to make more opportunities in the market. Hence, investment in such technologies is expected to propel the growth of the segment in the coming years.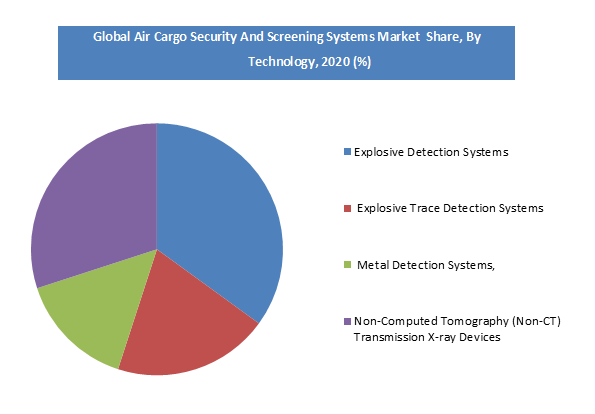 Request Free Sample
Air Cargo Security And Screening Systems Market: Regional Segment Analysis Preview
North America is dominating the global air cargo security and screening systems market owing to its developed economy and worldwide business spread. This trend is followed by the Asia Pacific and is anticipated to witness high growth owing to rising trade activities and industrialization in this region.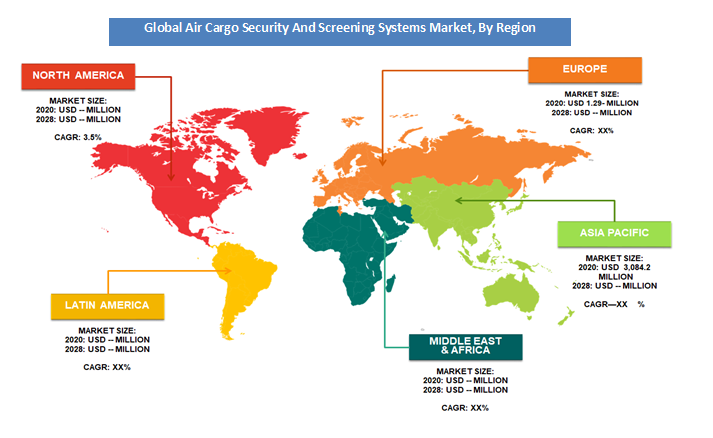 Request Free Sample
Air Cargo Security And Screening Systems Market: Key Players & Competitive Landscape
The key companies operating in the air cargo security and screening systems market include L-3 Security Detection Systems, American Science and Engineering, Rapiscan Systems, and 3DX-RAY. Other key players dominating the global market are Armstrong Monitoring, AUTOCLEAR, CEIA, Morpho Detection Rockwell Collins, Gilardoni, Nuctech, Astrophysics, and Smith's Detection.
The global Air Cargo Security And Screening Systems Market are segmented as follows:
By Technology
Explosive Detection Systems
Explosive Trace Detection Systems
Metal Detection Systems,
Non-Computed Tomography (Non-CT) Transmission X-ray Devices
By Region
North America
Europe

France
The UK
Spain
Germany
Italy
Rest of Europe

Asia Pacific

China
Japan
India
South Korea
Southeast Asia
Rest of Asia Pacific

Latin America

Brazil
Mexico
Rest of Latin America

Middle East & Africa

GCC
South Africa
Rest of The Middle East & Africa