Global Smart and Interactive Textiles Market Overview
The global Smart And Interactive Textiles Market accounted for USD 4.72 Billion in 2020 and is expected to reach USD 9.07 Billion by 2028, growing at a CAGR of 8.1% from 2021 to 2028.
Smart or interactive textiles are defined as textiles that can sense and react to environmental conditions or stimuli such as mechanical, thermal, chemical, electrical, or magnetic properties. Smart and interactive textiles are integrated with conductive polymers, shape memory polymers, electronic sensors, and various communication equipment. High durability, appearance preservation, integrability with the human body, lightweight, and reliable protection are some of the important characteristics of smart textiles. The basic application of smart and interactive textiles is to protect, monitor, and entertainment. It is also termed a field that is bringing various fields together such as material, industry information technology, textiles, and microsystem.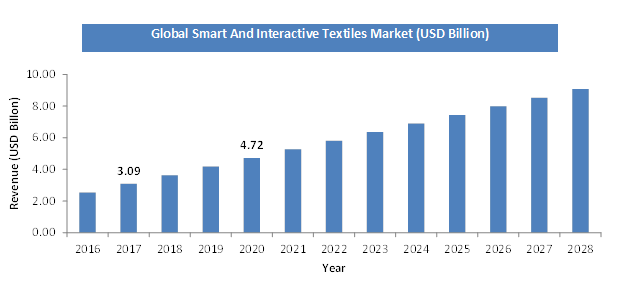 Request Free Sample
COVID-19 Impact Analysis:
COVID-19 has had a shocking impact on various industries. On the development side, the construction of new buildings, and sales in automotive, sports, and fitness activities has been stopped since lockdowns were forced worldwide. Laborers have returned to their hometowns due to no work stability. This directly hit the growth of the market in 2020 and will continue to do so till mid-2021 across several countries. However, the adoption of new services is anticipated to remain strong.
Growth Factors
The sports industry requires continuous monitoring of the player's health condition by recording their breathing rate, concussion, heart rate, and other metabolic activities to ensure their safety during sporting events. The booming automotive industry and rising concern about passenger safety and luxury will catalyze the worldwide smart and interactive textiles market within the coming few years. Increasing consumer purchase power alongside the trend for personalization of private vehicles also will have a positive impact on the industry.
Report Scope: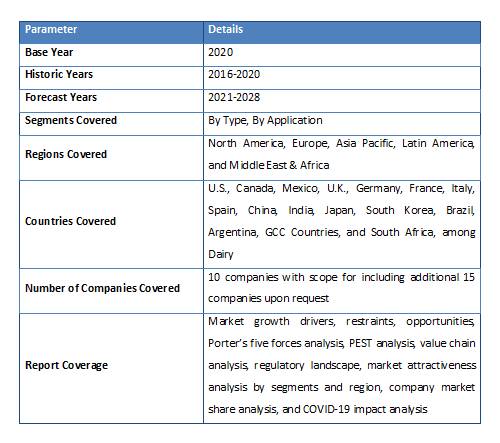 Request Free Sample
Segment Analysis Preview
The global smart and interactive textiles market is segmented into supported materials types like passive smart materials, active smart materials, and ultra smart textiles. Additionally, passive smart materials can only sense the condition or stimuli. Active smart materials have the potential to sense also on react to conditions. Similarly, ultra-smart textile materials can sense, react, and adjust as per the conditions. On the idea of end-user, the worldwide market is segmented as medical, healthcare, military, aerospace, transportation, etc.
Development in newly crafted textiles has led innovators to create many smart textile applications like color-changing fabrics, fabric measuring liquid body substance composition, pulse and heart monitoring clothes, temperature sensing clothes, microphones in fabrics, cooling apparel, etc Initiated from an idea, smart textile has now clothed to be a business ideology resulting in the constant development of the products. Moreover, technological collaborations among companies have contributed to the expansion of the worldwide smart and interactive textile market. Due to the increasing trend of miniaturization and its wide application in the electronic industry, the automotive industry is additionally boosting the smart and interactive market. Application of smart textile in defense apparel to watch the health conditions of the soldier during warfare, which senses the heartbeat, skin temperature, and breathing rate, maybe a vital factor liable for the augmentation of the smart textiles market. However, the high price of the finished product may hamper the expansion of the worldwide smart and interactive textiles market.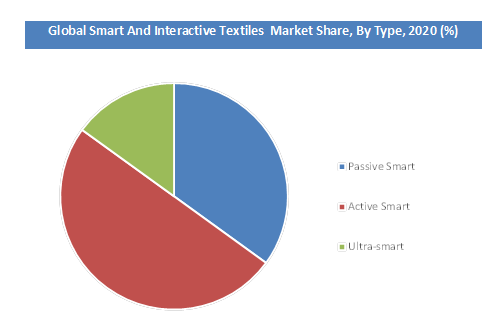 Request Free Sample
Regional Analysis Preview
Europe is dominating the global smart and interactive textiles market. North America stands in second place in the global ranking mainly owing to the large consumption of smart textiles in defense and consumer applications. Furthermore, Asia Pacific is expected to grow shortly.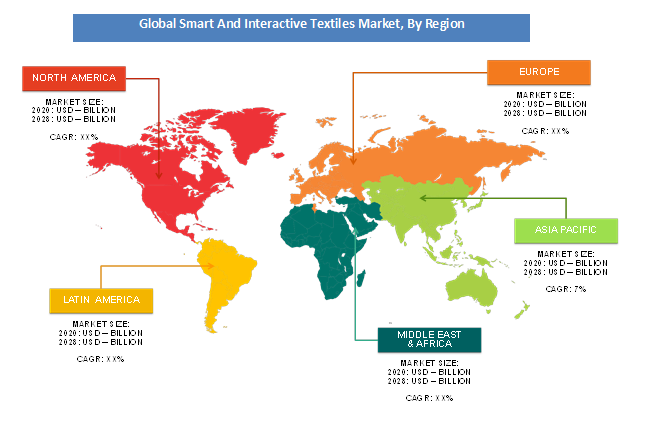 Request Free Sample
Key Market Players & Competitive Landscape
Some of the major players dominating the global smart and interactive textiles market are E. I. du Pont, de Nemours and Company, Fibertronic Ltd., and Globe Manufacturing Company, LLC. Other key players influencing the global market are Interactive Wear AG, Outlast Technologies Inc., Textronics Inc, and Toray Industries Inc.
The global Smart And Interactive Textiles Market are segmented as follows:
By Type
By Application
Military and Protection
Architecture
Healthcare
Sports and fitness
Fashion and entertainment
Automotive
Others
By Region
North America
Europe

France
The UK
Spain
Germany
Italy
Rest of Europe

Asia Pacific

China
Japan
India
South Korea
Southeast Asia
Rest of Asia Pacific

Latin America

Brazil
Mexico
Rest of Latin America

Middle East & Africa

GCC
South Africa
Rest of Middle East & Africa