Cell Disassociation Market Size And Industry Analysis
The global Cell Disassociation market, which was estimated at about 260 (USD Million) in 2019 and is predicted to accrue earnings worth 570 (USD Million) by 2026, is set to record a CAGR of nearly over 13.8% during 2020-2026. The report offers valuation and analysis of the Cell Disassociation market on a global as well as regional level. The study offers a comprehensive assessment of the industry competition, limitations, sales estimates, avenues, current & emerging trends, and industry-validated market data. The report offers historical data from 2016 to 2019 along with a forecast from 2020 to 2026 based on value (USD Million).
Report Scope :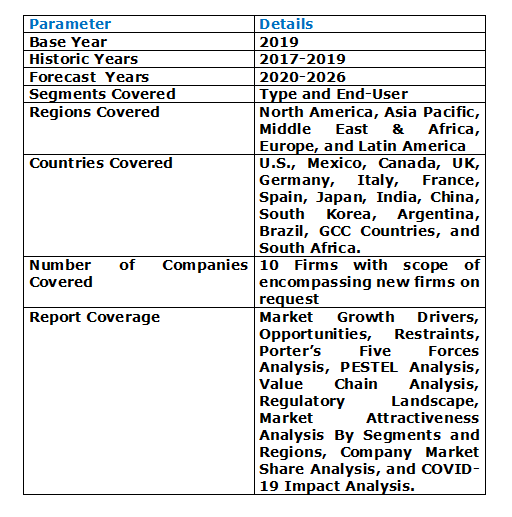 Request Free Sample
Cell Dissociation Market: Outlook
Cell dissociation method is also termed as trypsinization. By using cell dissociation procedure, trypsin – a proteolytic enzyme- breaks down proteins and dissociates cells from blood vessels where they are cultured. Trypsin is mostly found in digestive tract and is utilized for digesting proteins that help in adhesion of cells to the container. In addition to this, cell dissociating reagents help in disengaging tissues and v cells from plastic or glass surfaces for increasing cell viability.
Cell Dissociation Market: Growth Dynamics
Rise in the cell-based research activities and growing allocation of funds for biotech activities & developing new drugs will prompt the growth of cell dissociation market over 2020-2026. Thriving healthcare sector will steer the growth of cell dissociation industry over the assessment period. Need for decontaminating water from bacteria will embellish the market size in the upcoming years. Additionally, cell dissociation methods are used for detecting breast cancer in human beings through detection of changes in cell tumor viability as well as alterations or variations in DNA ploidy. Additionally, cell dissociation technique also helps in detecting Hailey-Hailey disorder and Darier ailment in patients.
Regional Landscape
North America To Make Lucrative Contributions To Overall Market Size By 2026
The growth of cell dissociation industry in North America over assessment period is due to thriving biotech & pharma sectors in the sub-continent. Apart from this, rising incidence of breast cancers in the region will culminate into market demand in North America during assessment period. Massive use of cell dissociation techniques in the U.S. will steer the regional market size over the years to come. Additionally, a large number of hospitals & clinics are making use of cell dissociation techniques to detect chronic diseases and breast & colorectal cancer in the countries like Canada and the U.S. This will further inflate the regional market growth and help the sub-continent maintain regional dominance even over the next couple of years.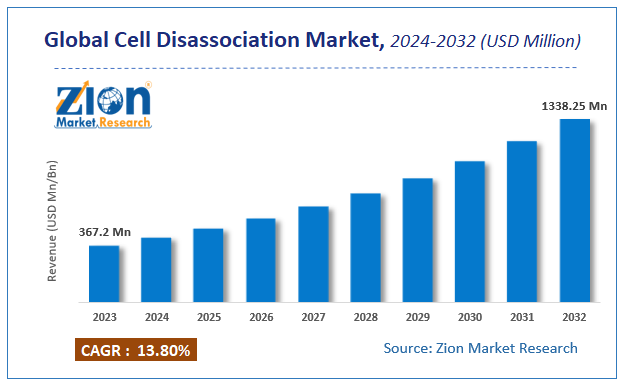 Request Free Sample
Competitive Landscape
Key players profiled in the report include Becton, Dickinson and Company, Thermo Fisher Scientific, Danaher Corporation, STEMCELL Technologies, Roche Diagnostics, PromoCell GmbH, Himedia Laboratotries, Miltenyi Biotec, ATCC, and Pan-Biotech.
The global Cell Dissociation Market is segmented as follows:
By End-User:
Pharma
Biotech
Research & Academic Institutes
By Type:
Tissue Dissociation
Cell Detachment
By Region
North America
Europe

France
The UK
Spain
Germany
Italy
Rest of Europe

Asia Pacific

China
Japan
India
South Korea
Southeast Asia
Rest of Asia Pacific

Latin America

Brazil
Mexico
Rest of Latin America

Middle East & Africa

GCC
South Africa
Rest of Middle East & Africa